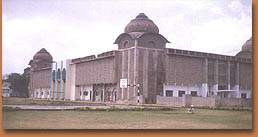 SATGURU PRATAP SINGH ACADEMY
Satguru Partap Singh Academy with all its modern amenities, is a unique combination of spiritual and academic knowledge. It imparts basic training bathed in the philosophy of Satguru Ram Singh Ji, who propagated simple living and high thinking, preaching Non-violence, Patriotism and service to mankind. The institution runs under the patronage of H.H.Sri Satguru Jagjit Singh Ji, works towards maintaining a high cultural heritage laid down by the great masters.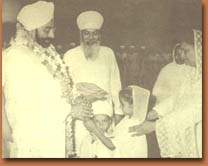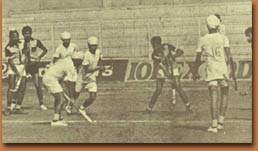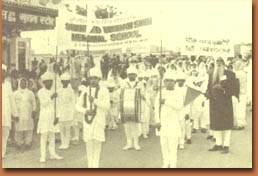 The predecessors stressed on the development of  the young minds towards a universal outlook. India's  traditional ideologies and cultural legacy has always enlightened the world over. And the academy based on the same principles of universal brotherhood, fraternity, and religious tolerance is an ideal place for the children to grow into responsible citizens.
The institution set in a rural background, Sri Bhaini Sahib in Ludhiana, lays emphasis on agriculture and vocational training. To be exact, the academy works on the pupils on a grass-root level. From the very beginning the pupils are taught to owe an allegiance to their  motherland, moulding them to serve selflessly and earnestly towards it.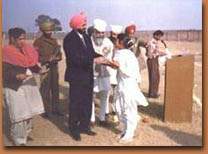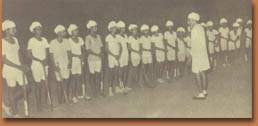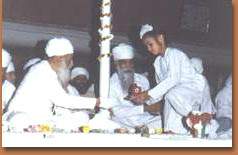 The academy is affiliated to the Punjab School Education Board provides residential and day boarding facilities. The medium of teaching is english from nursery upto senior secondary level. The school has provisions for hygienically prepared food in desi ghee and milk as regular part of diet, to help the students maintain a good physique an alert and active mind, as well.The academy boasts of a round the clock medical facility, and regular physical check-ups are in its daily routine.
The institution while maintaining a high-profile approach offers the most conducive environment for intellectual pursuits.Admission is granted to meritorious students.Computer classes are taught from the first standard. An outlet is provided for extra-curricular activities like sports, classical music, Gurbani kirtan etc. It supports a separate hostel for boys and girls. It possesses well maintained dormitories, air-conditioned rooms, well-equipped libraries, laboratories and good transportation.